A military chemtrail 707 crashed today in California. Not too interesting in itself except the tailfin has a giant Omega on it.
A Boeing 707 military tanker plane with three people onboard crashed and burst into flames at the Point Mugu naval air base in Ventura County on Wednesday, fire officials said.
Article
and
photos
are here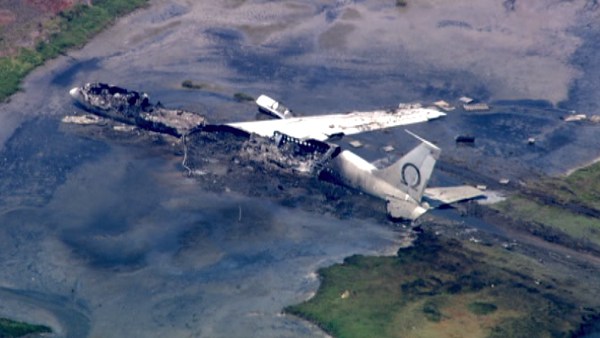 Revelation 22:13
I am Alpha and Omega, the first and the last, the beginning and the end.